A sense of panic has been triggered in the Eurovision community after the statements of the Eurovision 2003 winner Sertab Erener about a potential return of Turkey in the competition. Her live video on Instagram has fired up for good the rumors that the country is heading back to the contest after a 5-year absence.
Sertab's words connected to the new General Director?
Sertab Erener is releasing her statements right after the change of the Head of the Turkish broadcaster TRT. The new General Director, İbrahim Eren, stated that he will be working hard for the extroversion of the broadcaster, and that possibly refers to a more Pro-European style of TRT and a participation to the contest again. Their last participation was back in 2012. Turkey had withdrawn from Eurovision protesting against the presence of the juries in the voting process and against the automatic participation of the Big 5 countries in the Final.
Here is the video which the Turkish diva was streaming live yesterday on her official Instagram account (in Turkish):
During that video, Sertab, while talking to her colleague, says:
I think TRT will start participating again next year at the Eurovision — I mean we as a country will participate. And that's what I'm telling you from here. I hope the one who represents us will win the contest. But on the other side, I hope it will not happen so I can stay the only person to win the Eurovision for Turkey. Of course, the Eurovision time is very stressful. I do not know who will represent us but I wish him luck, patience. It is very important to have a nice song.
After that, the disappointed until now Turkish – and not only – fans are already preparing for the big coming back of a country with a long tradition to Eurovision, with a series of interesting entries and relatively high placings to the contest, especially during the previous decade. With no doubt, the announcement has brought reactions like this!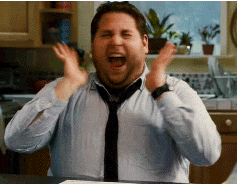 What remains now to see is if these words will be officially confirmed by the broadcaster. If that happens, next year's Eurovision in Portugal will be counting one more participant!
What do you think of a possible Turkish return to Eurovision? Will a return bring a successful high placing in 2018? And what's your opinion about her statements that she would want to be the only Turkish participant who has won the trophy?
ESCToday is growing and always looks for new members to join our team! Feel free to drop us a line if you're interested! Use the
Contact Us page
or send us an email at
[email protected]
!