Good morning from the Scandinavium arena in Göteborg! After hosting the Eurovision Song Contest in 1985 and fourteen Melodifestivalen semifinals since 2003, it's time for another semifinal to be held up here. 
Today's rehearsals will begin at 13:30 CET and each entry will have 25 songs to do its best before tonight's dress rehearsal. Don't forget to tune in also tomorrow at 18:00 for our National Preview live show.
The lineup for the first semifinal is as follows:
Boris René – Her kiss
Adrijana – Amare
Dinah Nah – One more night
De Vet Du – Road trip
Charlotte Perrelli – Mitt liv
Ace Wilder – Wild child
Nano – Hold on
13:30 – Each song will be rehearsed three times including with the postcard, in order to make sure that the artist makes it from the greenroom, which is located above the stage, to the stage itself. The postcards are identical in their theme to last year's postcards.
Boris René is first to go on stage. It is a typical Melodifestivalen performance: Boris is accompanied with two male and two female dancers as they all celebrate to the American jazz and soul tunes of Her kiss. After being a finalist in last year's contest, it seems that this entry is just an upgrade of last year's Put your love on me.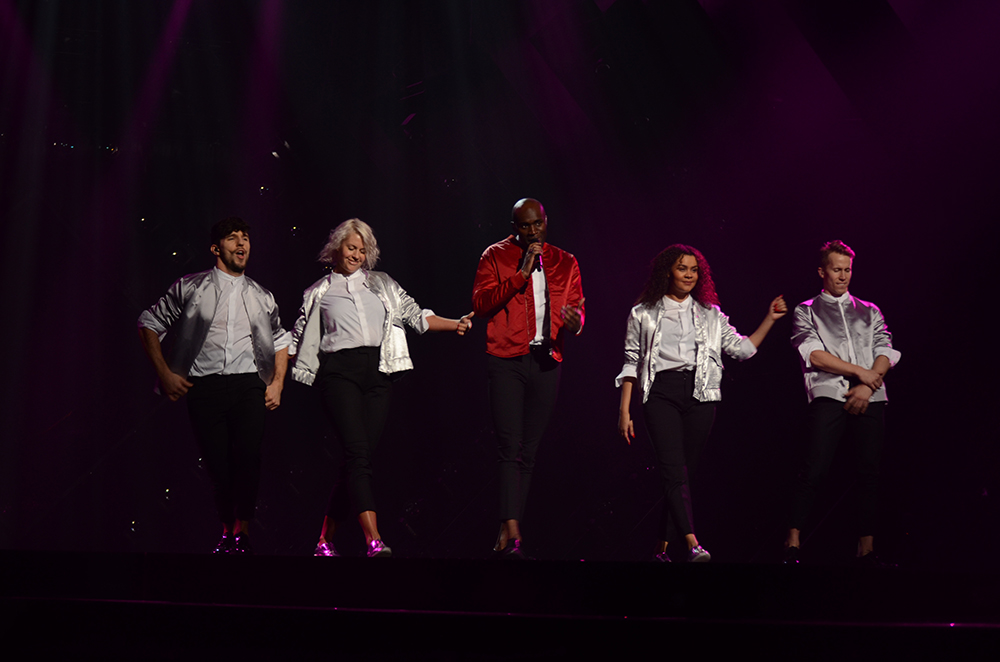 14:00 – Adrijana, born in FYR Macedonia, brings balkan hip-hop sounds to the stage with Swedish lyrics. Well produced and performed much better than the live version, Adrijana begins her performance in front of the long stage and ends it while joining two ballet dancers at the back – a simple performance for a simple song. She probably won't go through but you never know how the votes will look like on Saturday's show and how the teenagers might think.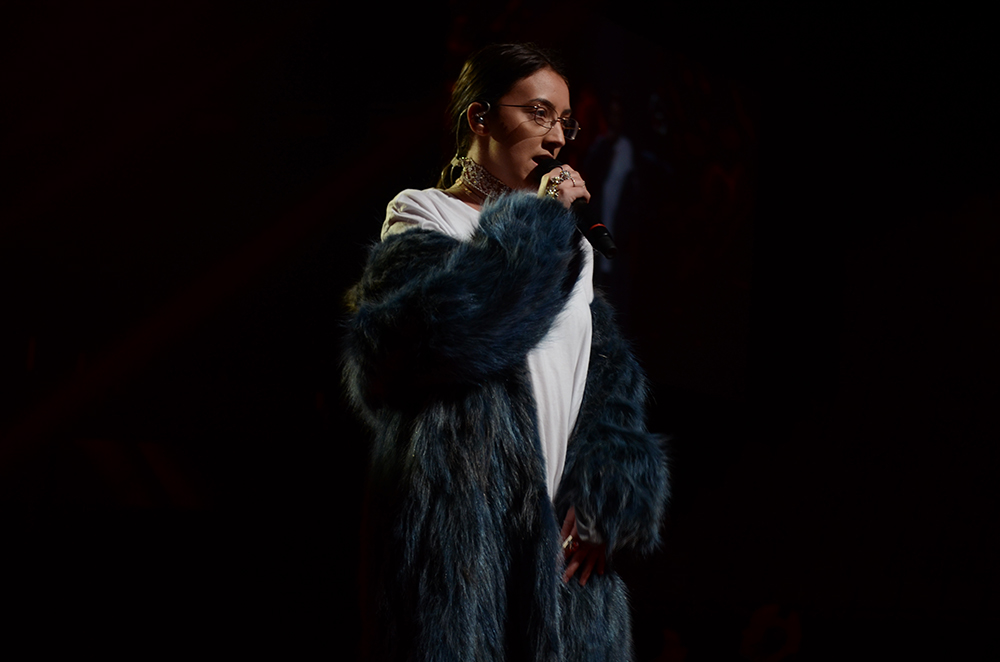 14:20 – The strong hooks of Make me (la la la) from 2015 are gone. Dinah Nah's One more night is basically Toda la noche featuring backing dancers with Rykka's hair style and colours, just a well performed pop song and a Nicki Minaj style rap-out-of-nowhere C part. She might have some hard time making it through, and comparing it to the previous act, Adrijana had it much more all together as a stable act.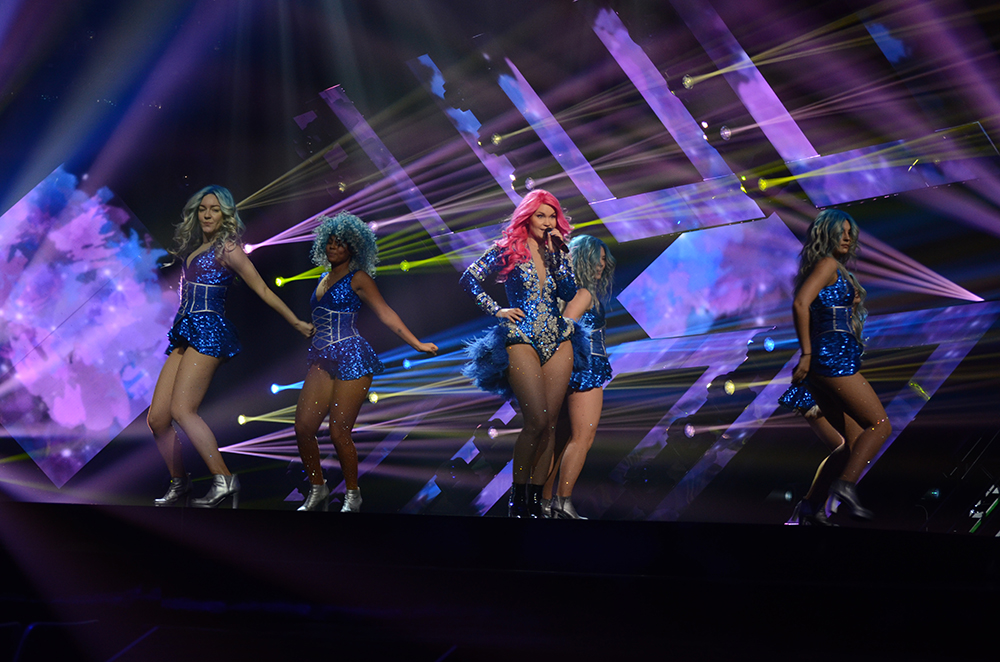 14:45 – Time to get entertained with De Vet Du, singing about a road trip around Sweden in their good old beetle car. Take Samir and Viktor's tunes, add some Sean Banan-level props and craziness and here you go However, it is exactly in the middle – not catchy enough as Samir and Viktor yet also not crazy enough at Sean Banan. They might get another chance to get it more together in four weeks from now.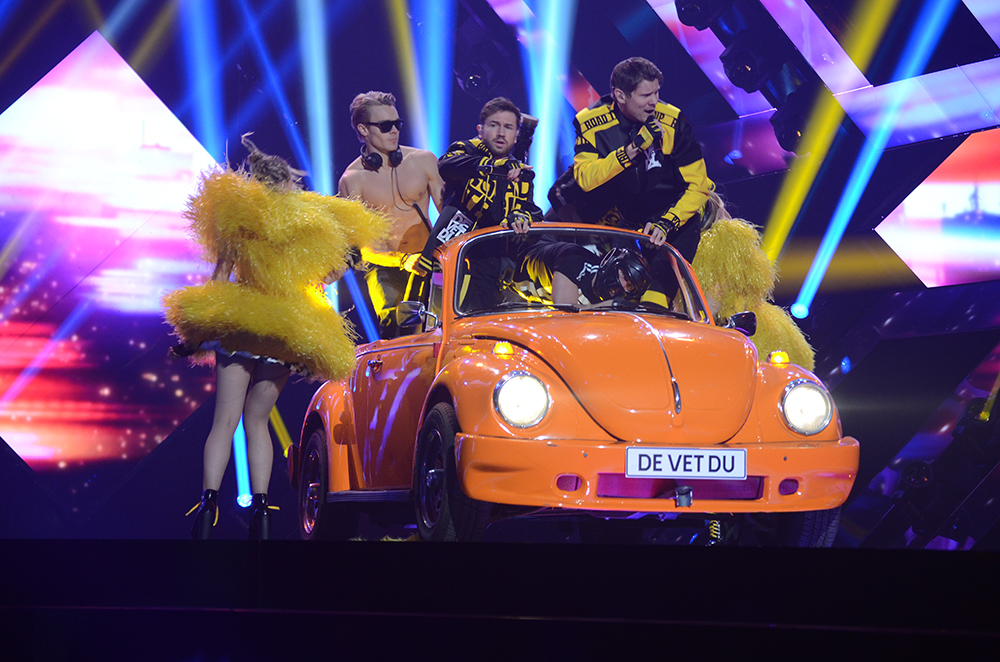 15:00 – Coffee break! Rehearsals will continue at 15:25.
15:30 – Charlotte Perrelli takes the stage with Mitt liv. We already knew that it's not going to be an uptempo schlager as Hero or The girl, but this is a simple song that gets into the schlager ballad spot. Not having to run and dance around the stage, Charlotte performs just standing and playing a guitar whose colors match her dress. It will probably not go through but it doesn't matter for Charlotte after winning Melodifestivalen twice – she seems to really enjoy the moment and perform her own-written song.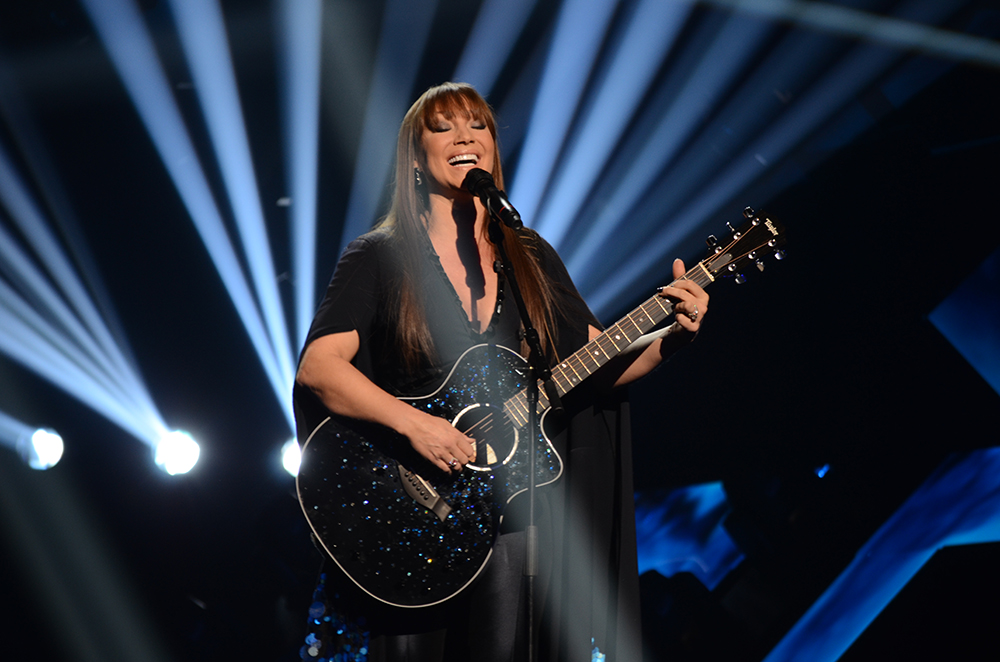 15:50 – Ace Wilder takes the stage with Wild child. Leaving the drilling beats at home, you could easily hear her entry in The Jungle Book or The Lion King. Wild child is basically Ace's craziness meets Disney, along with four dancers as usual and some lullaby tunes in the C part. It can be really interesting to see her representing Sweden, especially with this song.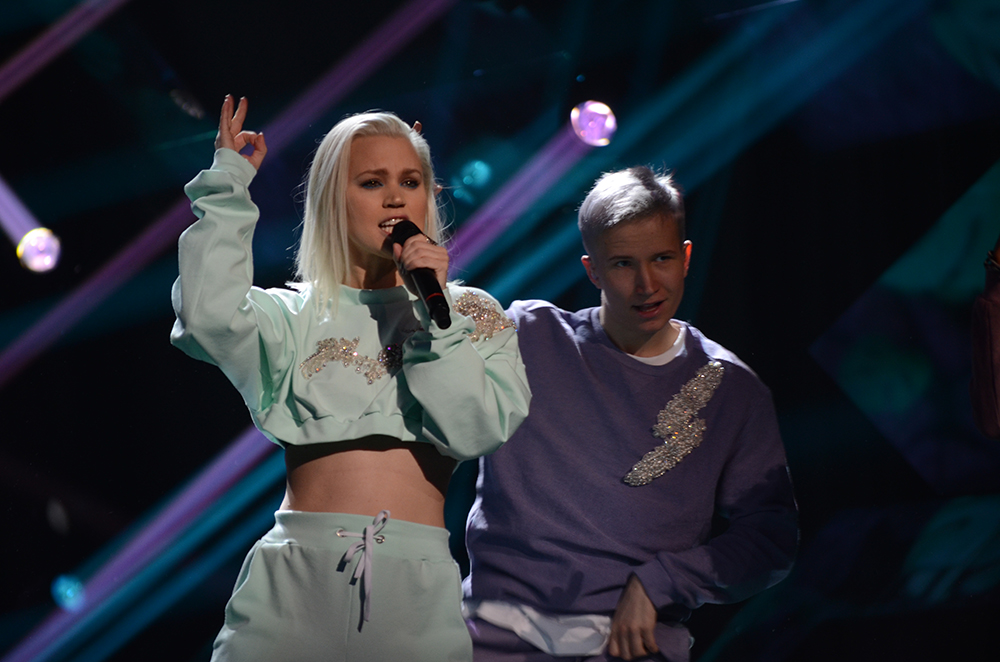 16:10 – An emotional closure to this semifinal as Nano, a rehabilitated prisoner, sings his encouraging song Hold on in a stage that is often dark and a performance that might look as it came right away from a Broadway musical. The song is good, the message and story are strong but the staging is a bit simple. It might go direct to the final as everyone suggests, but I currently don't see it winning Melodifestivalen.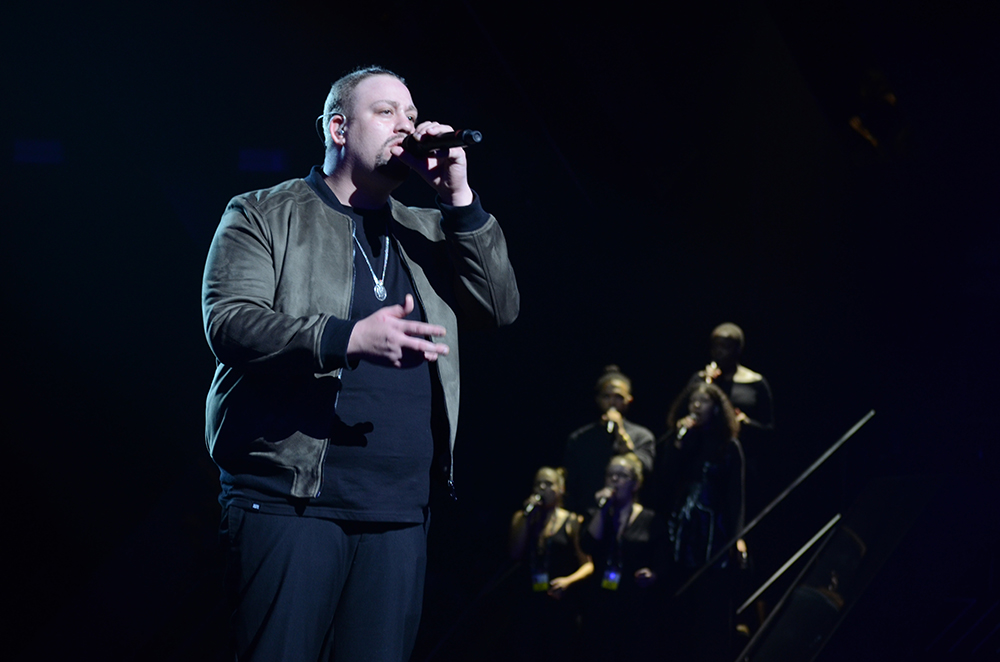 That's it for now! The first dress rehearsal will begin at 20:00 CET. More accurate predictions regarding the results of the semifinal will be presented on the National Preview live show tomorrow at 18:00 CET, here on ESCToday.
ESCToday is growing and always looks for new members to join our team! Feel free to drop us a line if you're interested! Use the
Contact Us page
or send us an email at
[email protected]
!