It took five shows to get a total of 20 acts who managed to lift the screen and pass the auditions phase of Rising Star for Eurovision 2017. After last week's show, it was announced that a second round of closed auditions will be held and only eight will participate in the Quarterfinal which will be aired next week.
The eight quarterfinalists were announced by the production team of Rising Star 2017. They are:
Beatbox Element
Diana Golbi
Hallelujah (Halli) Lewis
Imri Ziv
Julietta
Sapir Nahon
Ta-La-Te
Yona Shabin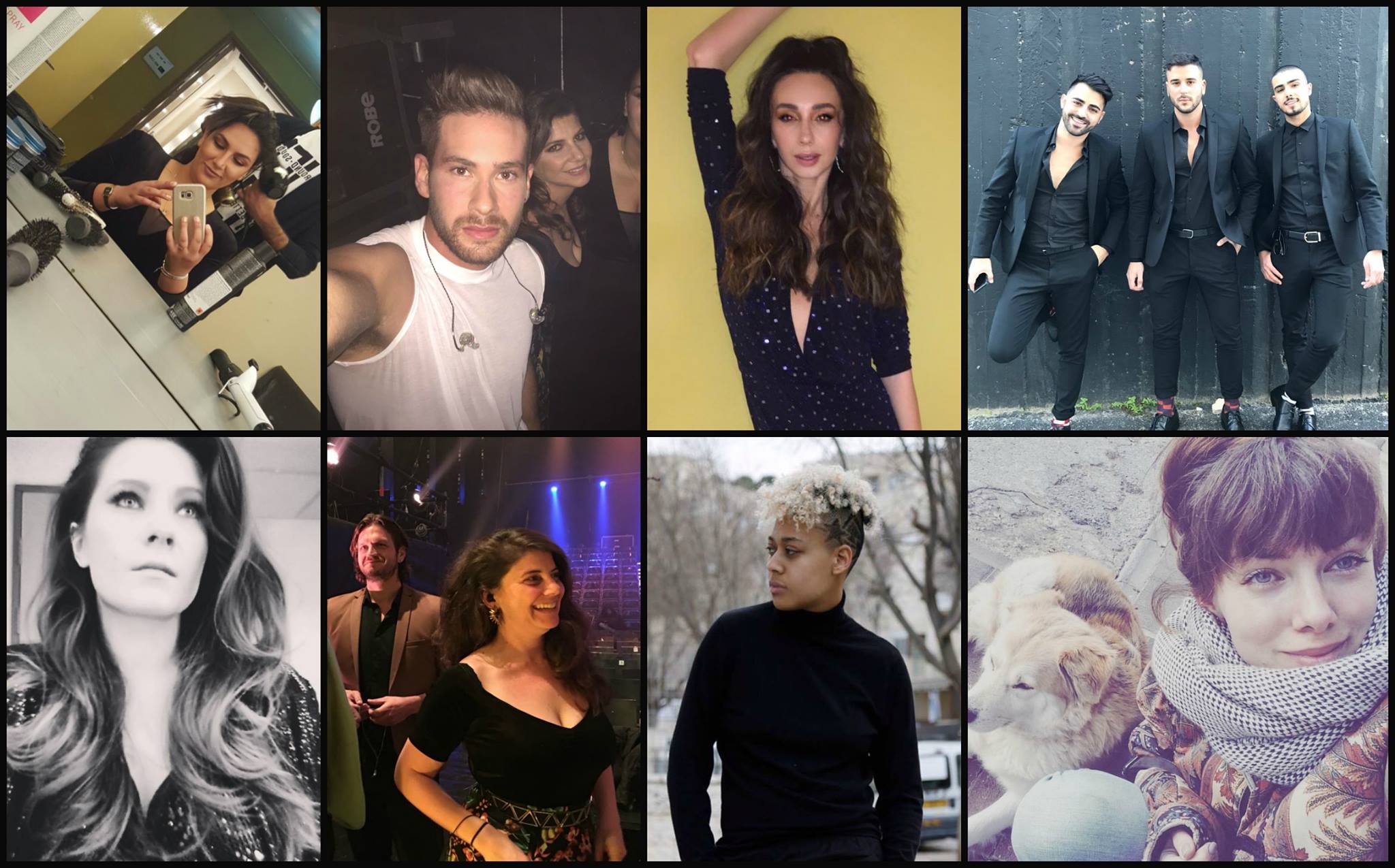 Upper row (from left to right): Sapir, Imri, Julietta, Ta-La-Te / Lower row (from left to right): Diana, Beatbox Element, Halli and Yona.
Two acts will be eliminated at the quarterfinal stage and additional two will leave the contest at the semifinal, which means that the final of Rising Star 2017 will have four pariticpants, as usual.
The quarterfinal and the semifinal will be divided into two shows – a long one on Monday (75 minutes) and a short one on Tuesday (30 minutes).
RISING STAR 2017 AGENDA
02/01: Show 1 – Auditions
03/01: Show 2 – Auditions
09/01: Show 3 – Auditions
16/01: Show 4 – Auditions
24/01: Show 5 – Auditions
30/01: Show 6 – Quarterfinal Part I (8 acts)
31/01: Show 7 – Quarterfinal Part II
06/02: Show 8 – Semifinal Part I (6 acts)
07/02: Show 9 – Semifinal Part II
13/02: Show 10 – Final (4 acts)
The winner of Rising Star for Eurovision 2017, will represent Israel at the Eurovision Song Contest 2017, as happens since 2015.
ESCToday is growing and always looks for new members to join our team! Feel free to drop us a line if you're interested! Use the
Contact Us page
or send us an email at
[email protected]
!