This years Maltese representative, Ira Losco gave birth to a baby boy last night, on 25.8.2016. The singer's partner,  Maltese chef Sean Gravina, announced the happy news on Facebook early this morning.
Our baby Harry was born last night and Ira is recovering perfectly, she was great, Gravina wrote, also saying that the delivery wasn't an easy one.
Ira later announced the news on her own Facebook page. She individually thanked the medical staff who looked after her and baby Harry. Ira also thanked her partner for his support during the difficult arrival of Harry, as well as her fans for their support on her pregnancy journey.
Both Ira Losco and Sean Gravina expressed immense gratitude and praise towards the Mater Dei hospital staff for their care and attention.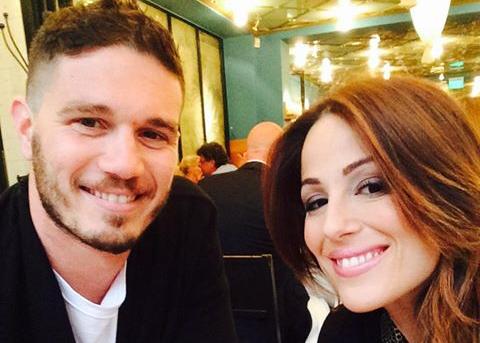 Ira had announced that she was pregnant during the rehearsals of this year's Eurovision Song Contest. Fans suspected she was beforehand though,  as she was seen wearing many different costumes on stage, most of which looked "uncomfortable" on her. She performed her song Walk on water when she was about 5 months pregnant with Harry.
She announced her pregnancy on mothers day this year on Facebook. I'm ecstatic that my boyfriend Sean, family and friends are here to support me all the way. To add to all the excitement I'm also celebrating my First Mother's Day as a mother-to-be.
Ira Losco has a musical career spanning over 15 years, and is one of the biggest names in Maltese music. She is also a fierce advocate of LGBT rights and campaigns against bullying.
Ira Losco has participated in the Eurovision Song Contest twice for her island nation, finishing 2nd in 2002 (Malta's joint best placing at the contest) and in 12th place in this year's contest in Stockholm.
Here at ESCToday we would like to wish Ira and Sean huge congratulations on the birth of baby Harry, and we're very glad to hear that mother and baby are both doing well!
ESCToday is growing and always looks for new members to join our team! Feel free to drop us a line if you're interested! Use the
Contact Us page
or send us an email at
[email protected]
!