The dashing  and handsome Israeli hearthrob, Judah Gavra has released the official videoclip of his latest single Falling.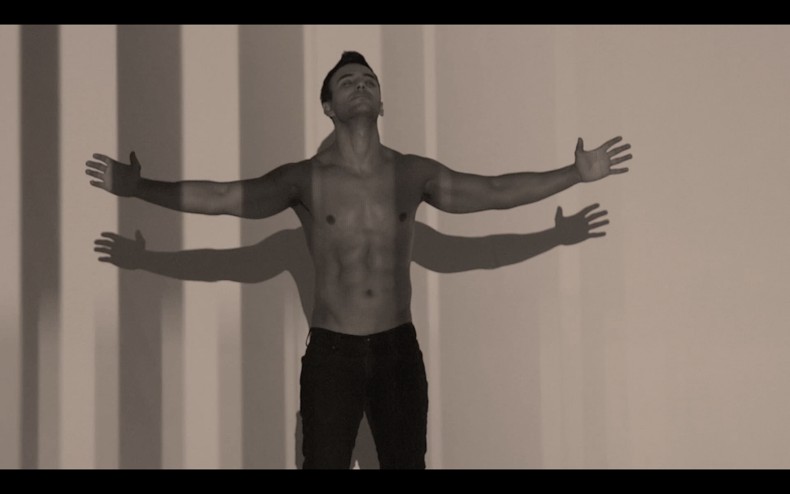 Judah Gavra is no new name when it comes to Eurovision as he tried to represent Israel at the 2013 Eurovision Song Contest, he competed at the 2013 Israeli national final Kdam Eurovision with his We're Beautiful achieving a 4th place. The young and handsome New York based Israeli singer is back with his new song Falling along with its extraordinary powerful music video.
After participating in 2013 Kdam Eurovision, Judah has gained much name and fame amongst European Eurovision, and thus is a hot favorite to represent Israel at the Eurovision Song Contest.
His new song Falling has very personal touch showcasing Judah's vocals. The song talks about love, portraying falling out of love. The lyrics have been penned by Judah Gavra and the song has been composed by Chris Williams. The official videoclip has been directed by Frank Boccia.
Judah says:
Every word in Falling describes a personal experience. Falling is about the illusion and reality in relationships and I think a lot of people can relate to it. When working on the production of the song with Gilad Markovich, we had a big stage in mind like at the Eurovision Song Contest. We imagined how the song will sound during a live performance. I was very happy and pleased with the outcome.
The official videoclip of Falling features Judah standing all by himself in a huge space and has been filmed in black and white, showcasing the story and message behind the song with the use of different shapes, lights and shades.
Judah was born and raised in Jerusalem, Israel. After a period in New York, teaching music, dancing and acting, Judah returned to Israel in 2006  to study performing arts. But destiny had something else in store for the young aspiring singer: he got an unexpected phone call from his ex-army  his ex-commander, who asked him if he would like to be a cantor in a synagogue in Brooklyn during Jewish High Holidays. Thus he returned to New York and got the chance to reconsider schools in the New York City.
Judah auditioned at The American Music and Dramatic Academy and was awarded a scholarship. After graduating from AMDA in February 2009 following two years of study, Judah's musical career kicked off. Judah got the chance to perform at various concerts and prestigious events throughout the USA. He got to grace the Carnegie Hall, Lincoln Center, City Winery, Le Poisson Rouge, BB Kings in New York City.
In 2013 Judah co-wrote his Kdam Eurovsion entry We're beautiful with Tomer Adaddi (composer of  Milim– Harel Skaat's Eurovision 2010 entry).
We're beautiful- Kdam Eurovision 2013
Would you like to see Judah Gavra represent Israel at the Eurovision Song Contest?
ESCToday is growing and always looks for new members to join our team! Feel free to drop us a line if you're interested! Use the
Contact Us page
or send us an email at
[email protected]
!