MTVA, the Hungarian national broadcaster has announced today that the 2014 Hungarian Eurovision national selection will kick off on 25 January when the the first heat is scheduled to take place.  The grand final will be held on 22 February in Budapest.
The 2014 Hungarian national selection will consist of a total of 6 television shows: 3 heats, 2 semi-finals and the final.
A Dal 2014 Agenda
January 25 – Heat 1
February 01 – Heat 2
February 08- Heat 3
February 15-  Semi-final 1
February 16-  Semi-final 2 
February 22- Final
The Hungarian broadcaster has received more than 200 songs for the 2014 Hungarian national selection. A total of 30 songs will compete in A Dal 2014.
MTVA has also released the names of the 4 jury members who will make their deliberation during the shows: Philip Rákay Philip,  Jeno Csiszár  Kati Kovács Magdi Rúzsa (Hungary 2007).  The 2013 Hungarian representative  Bye Alex will be digital commentator during the 2014 A Dal shows.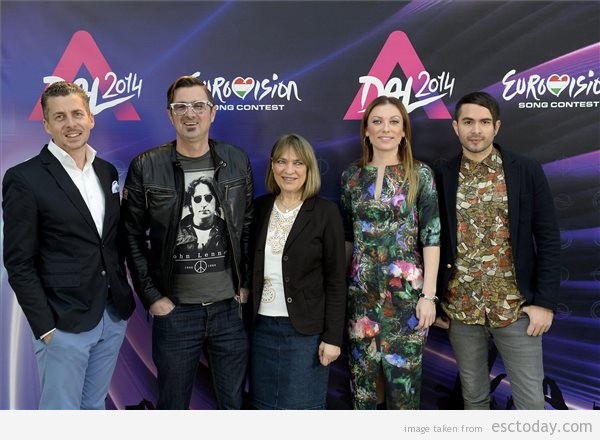 MTVA will be releasing more details on A Dal 2014 in due course.
Hungary debuted at the Eurovision Song Contest in 1994  and is yet to win the contest. The country's best placing was a 4th place in 1994 when they debuted at the  Eurovision Song Contest in Dublin with Frederika Bayer's's Kinek Mondjam Al Vetkeimet!
ByeAlex represented Hungary at the 2013 Eurovision Song Contest with her entry Kedvesem, achieving a 10th  placing in the final.
ByeAlex- Kedvesem
Stay tuned to esctoday.com for the latest information on Hungary and the 2014 Eurovision Song Contest
ESCToday is growing and always looks for new members to join our team! Feel free to drop us a line if you're interested! Use the
Contact Us page
or send us an email at
[email protected]
!