Just over one week to go until the start of the Swedish national selection for the Eurovision Song Contest, Melodifesitvalen 2017, and the country's national broadcaster has released images of the stage design for the selection. Check them out!
SVT, the Swedish national broadcaster, has released that the stage for Melodifestivalen 2017 will be uber-modern with endless possibilities, the lighting on stage being a huge focal point.
Speaking of the Melodifestivalen stage design, producer of the competition Christer Björkman revealed:
The stage is as close to a fantastic Eurovision stage as we could get to in a smaller format. It has depth and integration between the lighting and the stage design. It has versatility, variety and is uber contemporary.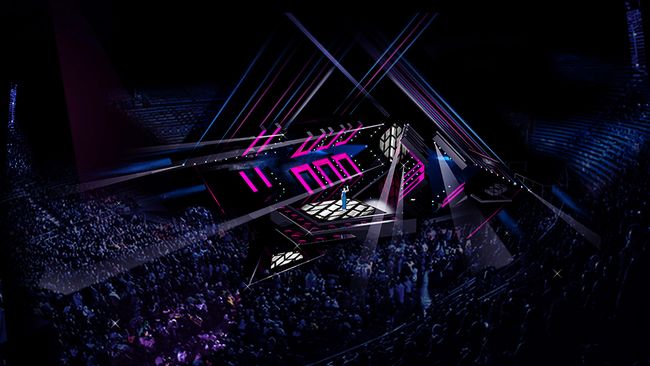 The stage will light up around Sweden!
Lighting has been given priority in this year's Melodifestivalen stage design, with numerous LED screens featuring around, across and even beneath the stage. Production designer, Viktor Brattström, revealed:
The experience we have gained from previous projects means that we want to strengthen the sense of depth and be smart with the placement of the light. We want the light to be integrated into the stage design and enhance the form. It has led to a more futuristic look.
SVT teases that this year's stage of the country's national selection will be even higher in production than that in previous years, as Brattström reveals:
You can use the LED panels in a smarter way now. The portions are smaller and lighter, and the resolution is higher, so it becomes smoother and easier.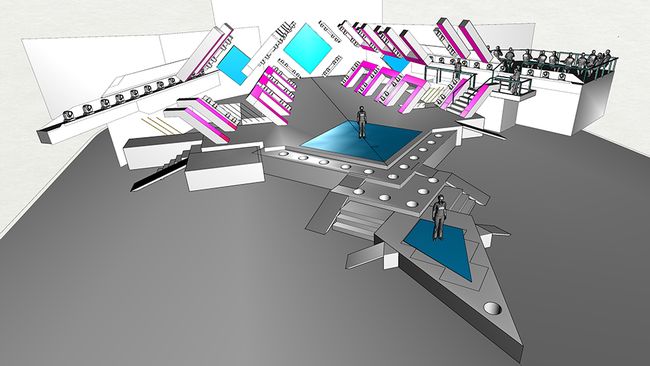 With the huge success of the Eurovision 2016 stage, Brattström has spoken of the similarities which will be seen with both the Eurovision 2016 and Melodifestivalen stage:
There are several spin-offs in terms of things we are happy with and inspired by. One thing is about cleverly working with the light and allowing it to enhance the stage design so that it fits together even more.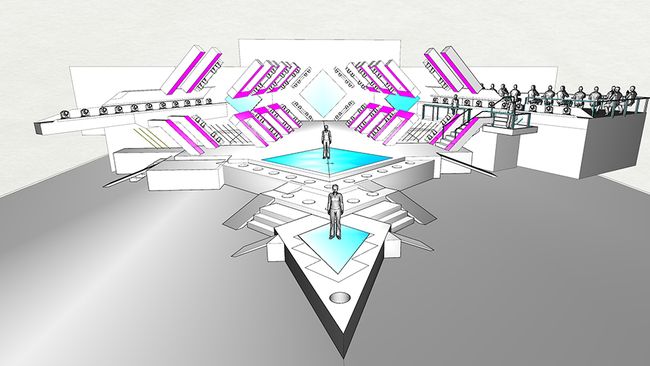 Similar to last year's design, the 2017 Green Room will feature behind the stage with a staircase leading up to the waiting area, in which the participating artists from the competition will have the anxious wait before the show results are revealed.
You'll be able to see the Melodifestvalen 2017 stage in action for the very first time next Saturday when the first show of the selection is set to take place. Are you excited for the Swedish national selection?
Melodifestivalen 2017 dates
04/02: Semi-final 1: Gothenburg
11/02: Semi-final 2: Malmö
18/02: Semi-final 3: Växjö
25/02: Semi-final 4: Skellefteå
04/03: Andra chansen (Second chance): Linköping
11/03: Grand Final: Stockholm
ESCToday is growing and always looks for new members to join our team! Feel free to drop us a line if you're interested! Use the
Contact Us page
or send us an email at
vacancies@esctoday.com
!