The EBU visited Dnipro today, one of the 3 potential cities bidding to host the forthcoming 2017 Eurovision Song Contest.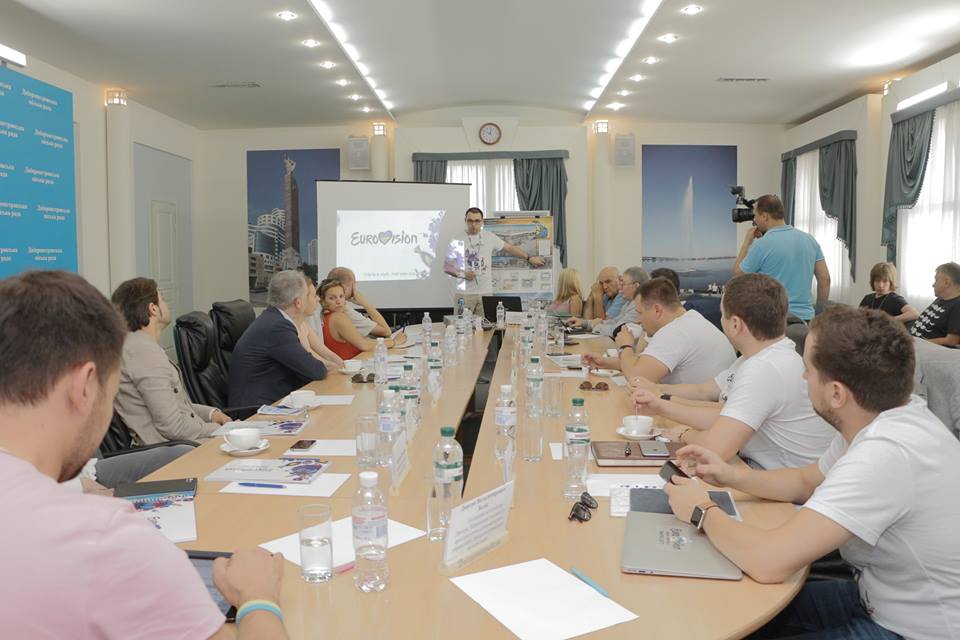 The EBU's Mr. Jon Ola Sand visited Dnipro earlier today along with the 2017 Eurovision Committee and NTU, where he met up with the city's officials and checked out the Dnipro's proposal to host the 2017 ESC. He met up with Mr. Boris Filatov the Mayor of Dnipro and got the chance to check out Dnipro's Eurovision 2017 proposal and bid.
Mr. Filatov presented Dnipro's bid and proposal to the EBU and took the visiting officials on a tour of the city showcasing the potential venues and premises.
Dnipro is bidding to host the contest with the Meteor Arena aka the Dnipro Euro Arena. The EBU officials and the Eurovision 2017 Committee visited the potential ESC venue in Dnipro along with the potential premises for the Euroclub, Eurovision Village and Press Centre. They got the chance to check out the city's airport too.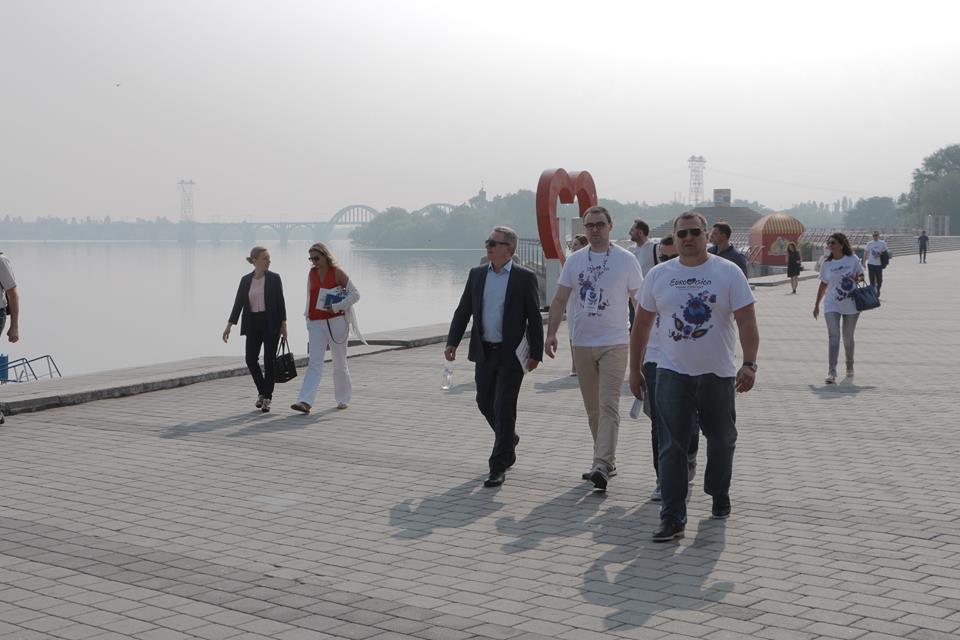 The story so far…
A total of 6 cities officially submitted their respective bids to host the forthcoming 2017 Eurovision Song Contest in Ukraine next year.
The 2017 Eurovision host city bidding race kicked off on 24 June and will conclude by 1 August, and will consist of 4 stages.
NTU and the EBU will announce the name of the 2017 Eurovision host city by 1 August.
The 2017 Eurovision host city will be announced during a special press conference in due course.
The preliminary dates for the 2017 Eurovision Song Contest have been set on 9, 11 and 13 May.
ESCToday is growing and always looks for new members to join our team! Feel free to drop us a line if you're interested! Use the
Contact Us page
or send us an email at
vacancies@esctoday.com
!