Artist: Salvador Sobral
Song Title: Amar pelos dois
Participating Year: 2017
Show: Eurovision Song Contest 2017 Grand FinalEurovision Song Contest 2017 Semi-final 1 (1st Half)
About Salvador Sobral
Salvador Sobral was born in Lisbon in 1989. He has also resided in the United States and in Barcelona, where he studied jazz at the Taller de Musics. He took part in the Portuguese version of Pop Idol, Idolos, where he placed 7th. In 2017 he took part and won the national selection of Portugal Festival de Canção.
About the song Amar pelos dois
Amar pelos dias was composed by Luísa Sobral, Salvador's sister. The winning song of the Festival de Canção won the jury vote, earning its 12 points and came second in the tele-voting process, getting 10 points. With a total of 22 points, Salvador with his entry finished first and he became the Portuguese entrant in this year's contest.
Listen to Amar pelos dois
Lyrics of Amar pelos dois
Se um dia alguém perguntar por mim
Diz que vivi p'ra te amar
Antes de ti, só existi
Cansado e sem nada p'ra dar
Meu bem, ouve as minhas preces
Peço que regresses, que me voltes a querer
Eu sei que não se ama sozinho
Talves devagarinho possas voltar a aprender
Meu bem, ouve as minhas preces
Peço que regresses, que me voltes a querer
Eu sei que não se ama sozinho
Talves devagarinho possas voltar a aprender
Se o teu coração não quiser ceder
Não sentir paixão, não quiser sofrer
Sem fazer planos do que virá depois
O meu coração pode amar pelos dois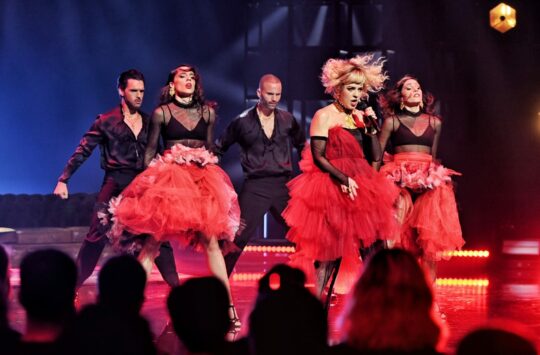 Portugal
Portugal
Portugal
Portugal