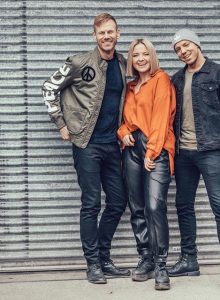 Artist: KEiiNO
Song Title: Spirit in the sky
Participating Year: 2019
Show: Eurovision Song Contest 2019 Grand FinalEurovision Song Contest 2019 Semi-final 2 (2nd Half)
About KEiiNO
Norway will be represented in the 2019 Eurovision Song Contest by the group KEiiNO, composed by Sami songwriter and rapper Fred Buljo and Norwegian singers Alexandra Rotan and Tom Hugo. The group was especially created to compete in the 2019 Melodi Grand Prix, the Norwegian national selection to Eurovision, which it won at the beginning of last March.
KEiiNO was selected for one of the ten spots of the Norwegian final among more than 1'000 submitted entries. On 2 March the group managed to reach the top 4 after all the performances. Then, in the Gold Final, the three singers won the televote with 57% of the viewers' preferences. Lastly, the Golden Duel was dominated against runner-up Adrian Jørgensen with almost 59% of the people's choice, after which KEiiNO was declared winner of the Melodi Grand Prix 2019.
About the song Spirit in the sky
Spirit in the sky is a common Europop entry with inserts of joik, a tradition form of song in Sàmi music, performed on stage by Fred Buljo. According to an interview released before the Norwegian national final, KEiiNO stated that the song is inspired by certain struggles for equal rights. In particular, the trio advocates for equal rights for all ethnicities, gender identities and sexualities.
Listen to Spirit in the sky
Lyrics of Spirit in the sky
Can't you stay, stay with me into the night?
Stay, I need you close
You can go back when the sun rise again
Just stay tonight, just stay
Have you seen my spirit, lost in the night?
The violent nightshade, they took away my light
They call us nothing, my name is nothing
Come see me, please see me
'Cause I've been running with the demons now
They all see my fear
They say there's nothing, nothing here
I see your spirit in the sky
When northern lights are dancing
He lå e loi la
I hear you calling me at night
Whenever wind is blowing
He lå e loi la
I can see your spirit in the sky
When northern lights are dancing
He lå e loi la
Čajet dan čuovgga
I'll follow you until the daylight
Shy us away
I need a hero, I need my light
Her shining lightwaves will break away the night
I call it freedom, our name is freedom
Come find me, please find me
'Cause I am dancing with the fairies now
They all sing our name
I got my light here, shining here
I hear you calling me at night
Whenever wind is blowing
He lå e loi la
I can see your spirit in the sky
When northern lights are dancing
He lå e loi la
Čajet dan čuovgga
I hear you calling me at night
Whenever wind is blowing
He lå e loi la
I can see your spirit in the sky
When northern lights are dancing
He lå e loi la
Čajet dan čuovgga
I see your spirit in the sky
When northern lights are dancing (Lights are dancing)
He lå e loi la
Čajet dan čuovgga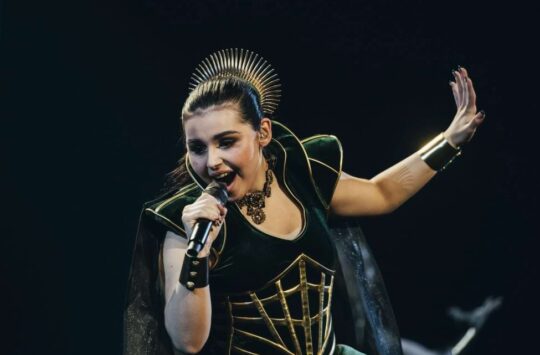 Norway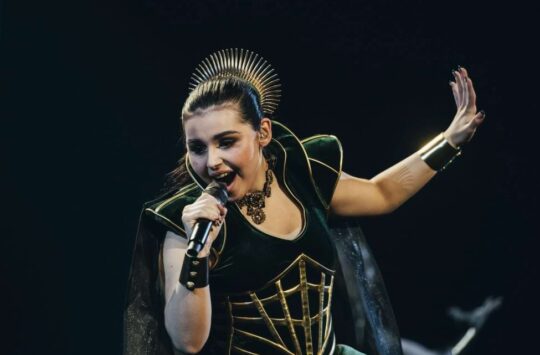 Norway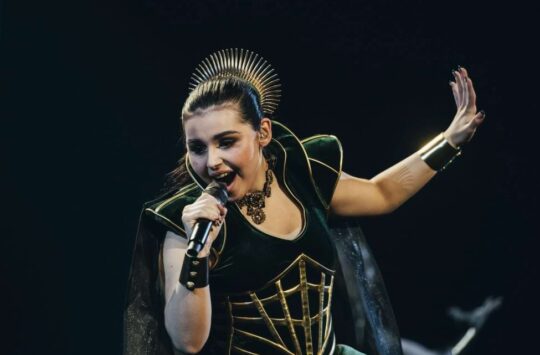 Norway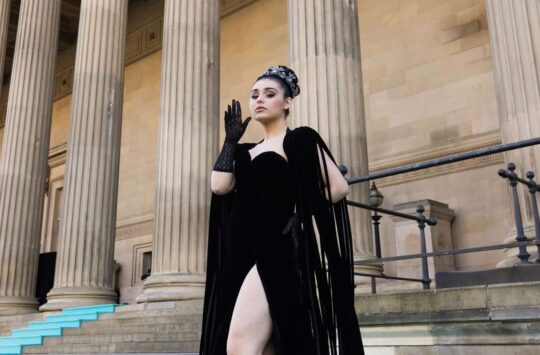 Confirmed Countries