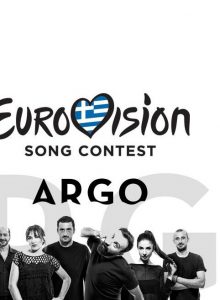 Artist: Argo
Song Title: Utopian Land
Participating Year: 2016
Show: Eurovision Song Contest 2016 Semi-final 1 (1st Half)
About Argo
Argo is a Greek band based in the city of Thessaloniki.
Argo, formerly known under the name Europond, consists of 6 members; Christina Lachana (lead vocals), Maria Venetikidou (vocals), Vladimiros Sofianidis (vocals), Kostas Topouzis (Pontian lyra), Ilias Kesidis (vocals and percussion) and Alekos Papadopoulos (tabor).
Inspired by the R&B genre, Argo's music style combines a mixture of rap and hip hop, featuring traditional instruments and Pontian sounds. Each band member has had their own previous past experience in the music industry and use their experiences as material for their music.
Back in February, the Greek national broadcaster ERT confirmed that Argo had been internally selected to represent the nation at the 2016 Eurovision Song Contest in the host city of Stockholm.
About the song Utopian Land
Following the original artist announcement, ERT also confirmed that Greece's entry for the 2016 Eurovision Song Contest would be internally selected.
Weeks of speculation followed before the country's national broadcaster revealed that Argo would perform the entry Utopian land on the Eurovision stage. Utopian land was written by band member Sofianidis, containing lyrics in English and Greek as well as a number of words in Pontic Greek, a dialect spoken in the north of the country.
The official 2016 Greek entry made its premiere on the 10 March during ERT1's television show, Studio 3, as well as on 3 of the national broadcaster's radio stations; ERA 1, ERA 2 and KOSMOS. The Utopian land music video, which was filmed in the band's city of origin, was released on the same day.
Lyrics of Utopian Land
We're the rise in the rising sun
Dance with us and have some fun
We're the rise in the rising sun
Join with us for a Utopian Land
Planitis Gi dyo chiliades dekaexi
Oti ki an kanoun i genia mas tha t' antexei
Tin prosfygia tin ezisa mikros
Koitazo piso ma prochorao empros
Skoume to proi – tsatevo ta paidia
Peram' apsimon kai achpastame sin Outopian
Sa outon kosmon k' evrame sterea
Pame chalanoume ekes s enan merean
We're the rise in the rising sun
Dance with us and have some fun
We're the rise in the rising sun
Join with us for a Utopian Land
Hop hop, temeteron hip hop
Peras eisitiria kai pame sto AirBahal
Dyo oras anamenoume to avrvachal
Vgalo ta stypa kai o Kotson pa evgalen to boukal
Hop, salout parakatha kai potia
Pinoume votkas ki i giagia m' gavourevei chapsia
St' aeroplano esevame me t' achpaston
Ada nychton ki akei pou pame ximeron
We're the rise in the rising sun
Dance with us and have some fun
We're the rise in the rising sun
Fight with us for a Utopian Land
Ada nychtonei ki akei pou pame ximeron, ximeron
Ada nychtonei ki akei pou pame ximeron
Ki akei, kia akei pou, ki akei pou pame ximeron
We're the rise in the rising sun
Dance with us and have some fun
We're the rise in the rising sun
Fight with us for a Utopian Land
We're the rise in the rising sun
Dance with us and have some fun
We're the rise in the rising sun
Fight with us for a Utopian Land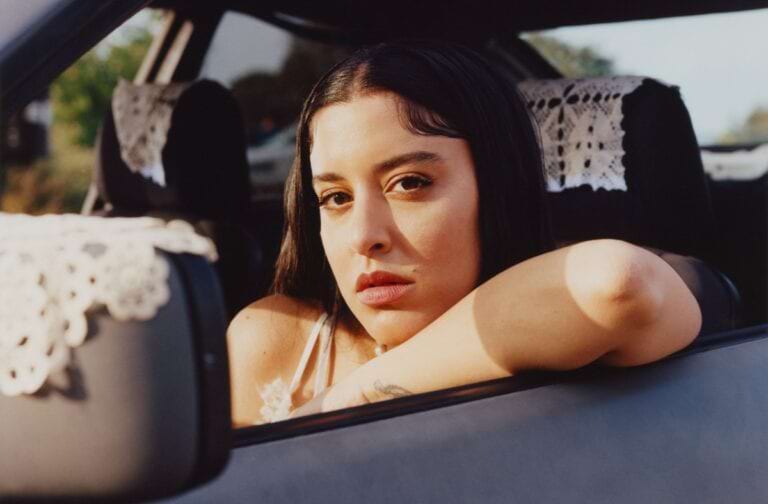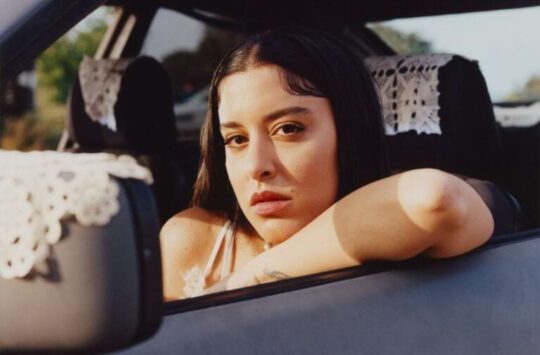 Greece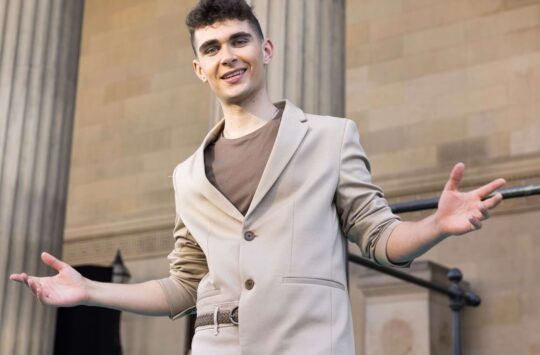 Confirmed Countries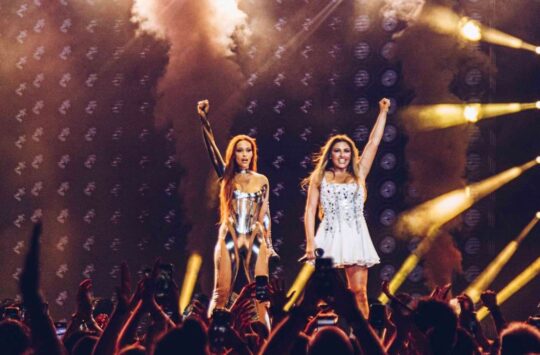 Greece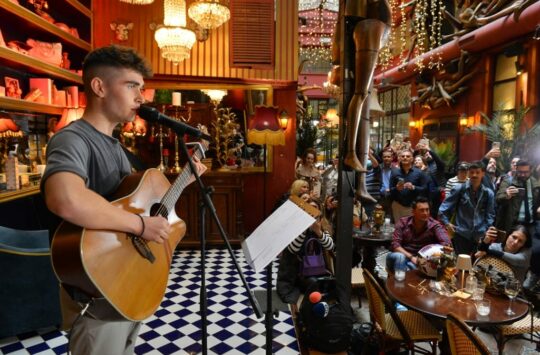 Greece