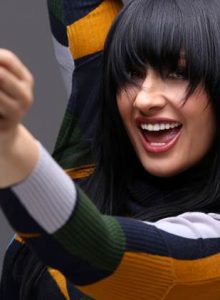 Artist: Kaliopi
Song Title: Dona
Participating Year: 2016
Show: Eurovision Song Contest 2016 Semi-final 2 (1st Half)
About Kaliopi
In a career that spans more than 30 years, Kaliopi has fronted bands, established herself as a solo artist, released nine albums, won awards, acted as a judge on country's version of Idol and represented her country at the Eurovision Song Contest. And now, in 2016, she's representing her country at Eurovision once again.
Kaliopi's first experiences with the Eurovision Song Contest came back in 1996 when she competed in FYR Macedonia's national selection process, Skopje Fest. Her song Samo ti won the night, coming first with the competition's jury and audience. But sadly, that's as far as it went for Samo ti and for Kaliopi that year. 1996 saw a sudden increase in the number of countries wanting to compete at Eurovision, and so a non-televised pre-qualification round was held, during which seven countries would be eliminated. FYR Macedonia was one of that seven, finishing 26th out of 29. Also eliminated that night was Romania's Monica Anghel, who would return to the contest in 2002, when it was held in Tallinn.
Two years on, in 1998, Kaliopi competed at Skopje Fest once more, this time finishing in 9th position. And, after another eight years, in 2006, Kaliopi competed for a third time in FYR Macedonia's selection process, this time finishing 6th.
But despite these disappointments and setbacks, Kaliopi's music career flourished. She continued to release music, both in FYR Macedonia and in the countries of the former Yugoslavia. And she worked with many big names, including Rambo Amadeus, who represented Montenegro at the Eurovision Song Contest 2012, and Tamara Todevska, who represented FYR Macedonia in 2008.
Finally, in 2012, Kaliopi got her chance at the Eurovision Song Contest. Her participation was at the invitation of the country's national broadcaster, MRT. It was decided Kaliopi would sing Crno i belo, a song she herself had written along with her ex-husband and long-term collaborator, Romeo Grill. Kaliopi qualified for the grand final of the competition, and was the first act to do so in four years for the nation. And at that grand final, she finished in 13th place. It was FYR Macedonia's best ever result since 2006, when Elena Risteska finished in 12th place with her song Ninanajna.
In the three years since then, FYR Macedonia has failed to qualify again for the grand final of the Eurovision Song Contest.
But on 24 November 2015, MRT announced that Kaliopi would once more represent FYR Macedonia, this time at the Eurovision Song Contest 2016.
About the song Dona
Kaliopi will take to the stage in Stockholm this coming May with the song, Dona. All eyes in FYR Macedonia will be on her as she tries to turn round her country's fortunes at the Eurovision Song Contest once more.
Kaliopi has once again teamed up with Romeo Grill to write and compose Dona, this year's entry to the Eurovision Song Contest for FYR Macedonia.
The song was chosen internally by country's national broadcaster MRT and premiered in a special show on 7 March. As with Kaliopi's previous entries, Dona will be performed in the Macedonian language.
It's a ballad, with an uplifting chorus, of which Kaliopi has said:
When we recorded Dona we knew we had a special song. And great songs like this are usually used to bring important messages to everyone. Dona is the essence of the song. Dona that cares for us, Dona that gives us strength, and Dona that unites us. And what's most important for each one of us is that at some place at a certain time in our lives there was and always will be one Dona! 
Lyrics of Dona
Od site malečki nešta ova najmnogu vredi
Od site golemi misli od cel moj svet
I koga nazad se vrtam ti si stalno tuka
Kako skriena senka tivok božji cvet
Za sè što ti si mi dala
Od srce ti fala
Za seto minato vreme
Dona, dona, dona, dona
Dona, dona, gledaj me
I nasmej se za mene, o…
Dona, dona, dona, dona
Moja sila, svetlost, sjaj
Me praviš silna znaj
O dona, veruvaj
Vo mene veruvaj
Od site malečki nešta ova najmnogu vredi
Od site golemi misli od cel moj svet
Znam komu pripagjam i kade toa radost me čeka
Odam do oblaci mali na biserni skali
Za sè što ti si mi dala
Od srce ti fala
Za seto minato vreme
Dona, dona, dona, dona
Dona, dona, gledaj me
I nasmej se za mene, o…
Dona, dona, dona, dona
Moja sila, svetlost, sjaj
Me praviš silna znaj
O dona, veruvaj
Vo mene veruvaj
(Dona, dona, dona, dona)
(Dona, dona, dona, dona, dona)
Dona
Vo mene veruvaj
Latest news about FYR Macedonia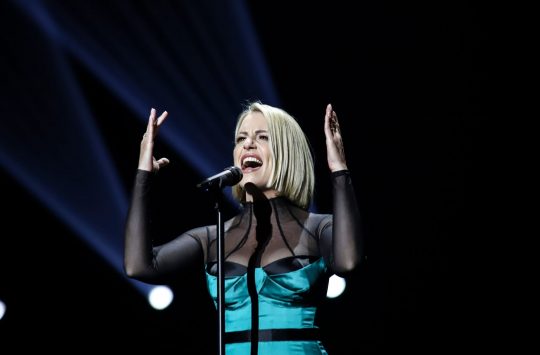 North Macedonia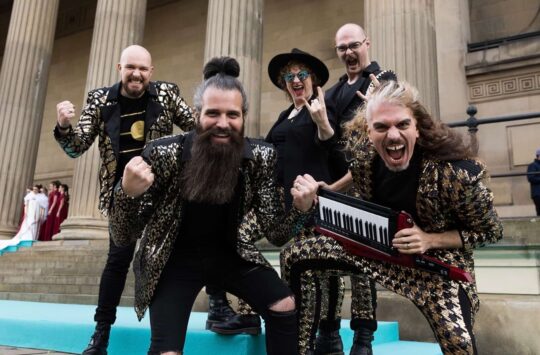 Confirmed Countries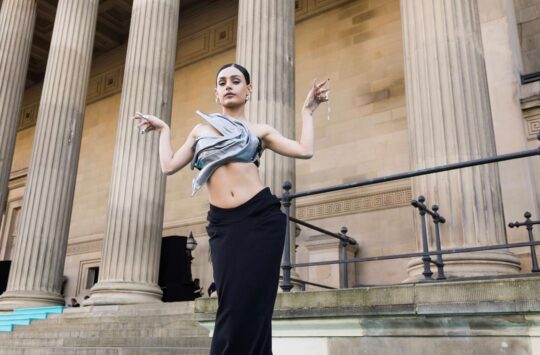 Confirmed Countries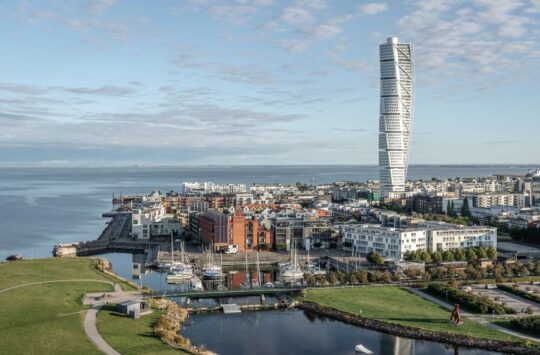 Sweden 2024