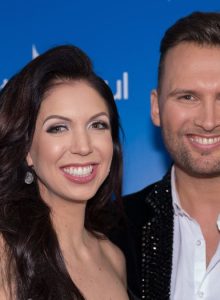 Artist: Koit Toome & Laura
Song Title: Verona
Participating Year: 2017
Show: Eurovision Song Contest 2017 Semi-final 2 (2nd Half)
About Koit Toome & Laura
Koit is a singer and musical actor. In late 1994, a highly successful pop duo Code One, consisting of Koit Toome and Sirli Hiius was formed by the producer Mikk Targo. A long run of top hits in Estonian music charts were to follow until 1998, when the duo split.
In 1998, Koit Toome represented Estonia at the Eurovision Song Contest, held in Birmingham. He finished 12th with 36 points with the song Mere lapsed. The same year he recorded his debut solo album of mostly self-penned material on it. Toome has released five albums all together, both as a solo artist and with Code One. In 2007 he won Tantsud tähtedega (Dancing with the stars) with Kertu Tänav. In March 2010, he released Koit Toome first studio album, named Kaugele siit (Far from here).
Koit Toome has also embarked on a voice acting career, dubbing animated films. He provided the Estonian voice for Lightning McQueen in the Disney movie Cars among others.
About Laura
Laura was born in Tartu in 1988 and began his musical career in 2005, when she took part in Eurolaul 2005, the Estonian national final. She finished second as a solo artist with her song Moonwalk, but she was declared a winner, as part of this year's winners and Eurovision entrants, Suntribe. She also took part in the same contest in 2007 and 2009 and she ended up 3rd in both occasions. She has released two albums and one compilation album since 2007 and she has once again tried to represent Estonia last year, coming second.
About the song Verona
Sven's Lohmus dance-pop song advanced to the superfinal after placing second in the first round of the final of Eesti Laul 2017, winning the televote once again and placing sixth with juries, during the Estonian national final. In the superfinal, they won the televote and were crowned the winners. The song was released by Moonwalk, Laura's recording label.
Lyrics of Verona
Sleeping all alone
You wake up with a bottle in your hands
No sound of serenade
'Cause we both know we lost our game
I was always high on loving you
Before the romance turned to drama
Like Romeo and Juliet once before
We are lost in Verona
Learning through the scars
Will make you stronger, time is the proof
I'm not a loner kind
I know I just can't get over you
I was always trying to tell the truth
Before the romance turned to drama
I hope the best in me was always you
Before we lost our Verona
We are lost, lost in the crowd of the street
We are lost, like two sailing boats in the sea
We are lost, 'cause sometimes we're building and burning down love
We have lost our Verona
Ah… we lost and we found our Verona
Ah… we are lost in Verona
Reckless type of love, reckless type of love
We never said I'm sorry, we never said enough
This western type of woman, western type of man
Disappeared in Verona
Ah… we lost and we found our Verona
Ah… we are lost in Verona
We are lost, lost in the crowd of the street
We are lost, like two sailing boats in the sea
We are lost, 'cause sometimes we're building and burning down love
We have lost our Verona
Ah… ah… we lost and we found our Verona
Ah… ah… we are lost in Verona
Ah… we are lost in Verona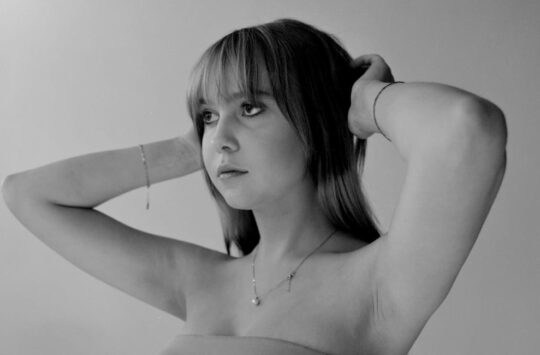 Estonia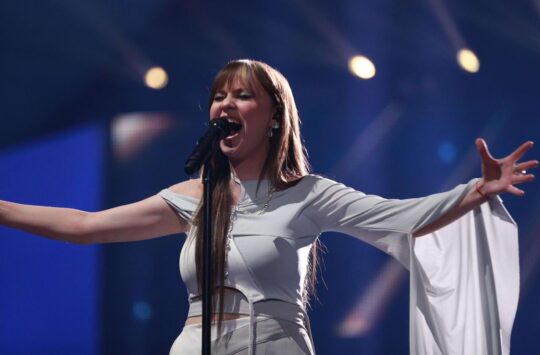 Estonia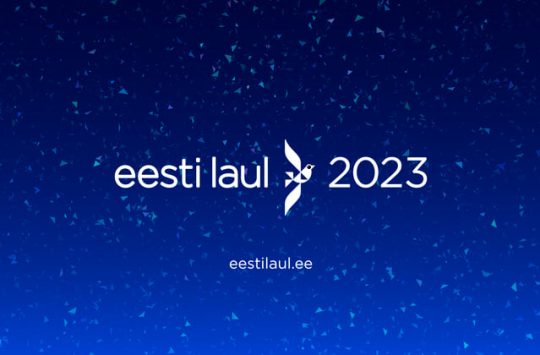 Estonia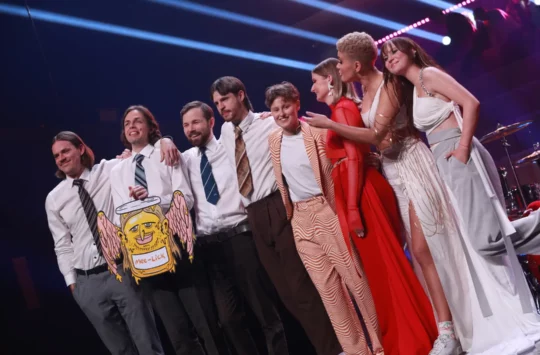 Estonia