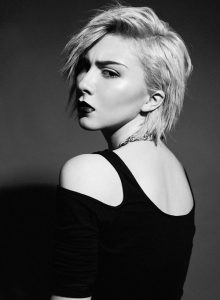 Artist: Dihaj
Song Title: Skeletons
Participating Year: 2017
Show: Eurovision Song Contest 2017 Grand FinalEurovision Song Contest 2017 Semi-final 1 (1st Half)
About Dihaj
Dihaj has previously tried to represent Azerbaijan at the 2011 Eurovision Song Contest, where she participated in the country's national selection process. However it was Ell & Nikki who were selected to represent the nation in the competition, going on to bring Azerbaijan their first Eurovision victory with their song Running scared. However, this year her selection by İTV was internal.
Last year, Dihaj was a backing vocalist for Samra at the 2016 Eurovision Song Contest, performing backstage in Stockholm for the song Miracle.
About the song Skeletons
The song Skeletons was presented on 11 March to the audience as the Azeri entry in 2017. The song is composed by Isa Melikov and Sandra Bjurman, who has also written the winning entry of 2011, Running Scared. Dihaj declared that she is planning to keep her experimental style at Eurovision with that song.
Lyrics of Skeletons
Standing in a mirror lane wondering what to do
Another day and gravity's got, gotten a hold of me
I never dreamed that this could be happening, not to me
But there he came falling down
Falling so hard I started believing
Now I'm into daydreams
Amazed by thorn jeans
Deep into high extremes
When I'm with him it's fantasy
We're just like alchemy
Oh, I feel ready
Have my skeletons
(I can only trick you once, bad boy)
Have my lungs, my millions
(Talk is cheap, don't speak in tongues, bad boy)
Drum drum drum, bringing down the guns
(Drum drum drum, bringing down the guns, bad boy)
I'm so, so cursed, bad boy
(Fuss and fight won't get you tons)
The world is spinning faster by the minute
And I'm longing to be saved
This bitter sweet sensation got a
Got another hold of me
Now I'm stuck in daydreams
Surrounded by thorn jeans
Deep into high extremes
When we hook up it's fantasy
We're just like alchemy
I've never been so ready
Have my skeletons
(I can only trick you once, bad boy)
Have my lungs, my millions
(Talk is cheap, don't speak in tongues, bad boy)
Drum drum drum, bringing down the guns
(Drum drum drum, bringing down the guns, bad boy)
I'm so, so cursed, bad boy
(Fuss and fight won't get you tons)
(I can only trick you once, bad boy)
I can only trick you once
(Talk is cheap, don't speak in tongues, bad boy)
(Talk is cheap, don't speak in tongues, bad boy)
Talk is cheap, don't speak in tongues
Drum drum drum, bringing down the guns
(Drum drum drum, bringing down the guns, bad boy)
Bad boy, fuss and fight won't get you tons, bad boy
(Fuss and fight won't get you tons)
Have my skeletons
(I can only trick you once, bad boy)
Have my lungs, my millions
(Talk is cheap, don't speak in tongues, bad boy)
Have my skeletons
(Drum drum drum, bringing down the guns, bad boy)
I'm so so cursed
(Fuss and fight won't get you tons)
Have my skeletons
Azerbaijan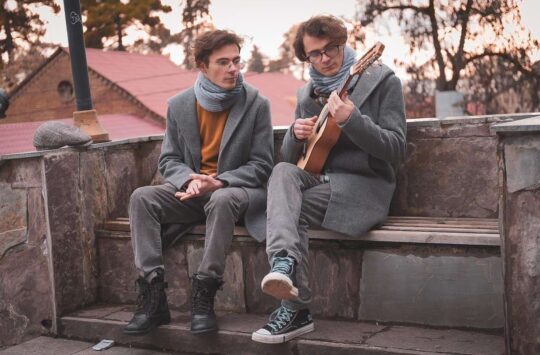 Azerbaijan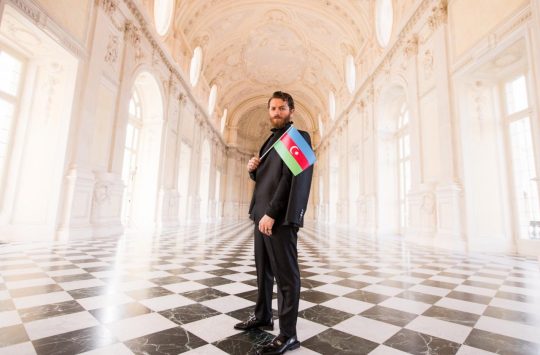 Azerbaijan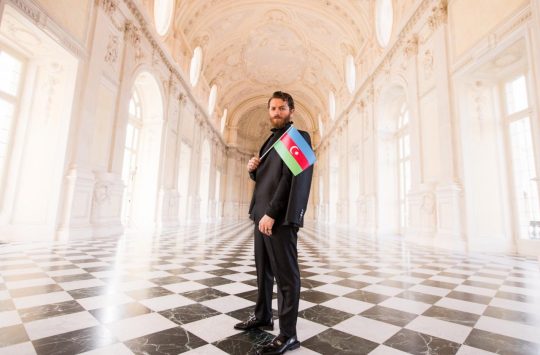 Confirmed Countries